Ethereum Mining Hardware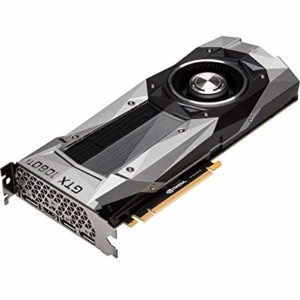 What is the best Ethereum hardware?
Currently mining Ethereum is the how the network survives and verifies transactions, so to assist with this you need some pretty powerful hardware. There is devices you can buy that are used for mining, however this guide will cover the best Ethereum hardware you can buy and build yourself. Keep reading and we will try and help you understand what the best Ethereum mining hardware is so you can build a miner within your budget. In this guide we will cover video cards for mining, power supplies for mining and motherboards ideal for mining.
Video Card Mining
Video cards are the backbone of any Ethereum or Crypto miner; you need top of the line cards to maximize your mining experience. Currently, NVIDIA holds the podium position for mining cards and because of that prices can often be inflated. The good news about video card mining is you can usually mine with a card for a year and sell it on the used after market to someone building a PC. Video cards hold a lot of value within the first year or two of their lives so you can expect to get 30-50% of your initial investment back as long as no damage has been done to the cards.
Top 3 video cards for mining cryptocurrency 
#1 GeForce 1080 GTX TI
The powerhouse of video cards, this bad boy will pump out an excellent hash rate on any network you decide to mine on. You should see 30-45 MHash/s per GeForce 1080 GTX TI depending on how high you clock it. These cards are also widely available in Canada for mining !
+ Powerful
+ Good resell value
– Expensive
– Often sold out
– Power hog
#2 GeForce 1070 GTX TI (EDITORS PICK)
The 1070 GTX TI is the most popular mining card due to it's great price. It is a very comparable card to it's brother, the 1080 GTX TI but for a fraction of the price. You can expect approximately 25-35 MHash/s per card.
+ Good value
+ Powerful for it's price range
– Often sold out
#3 GeForce 1060 GTX
The 1060 GTX is a budget mining card that still packs a punch. This can be found for quite cheap prices and is often a better option for people looking to start out mining or are learning about crypto mining in general.
+ Very inexpensive
+ Good for beginner mining rigs
– Lacks power
– More value in the 1070 TI GTX
Here is a quick comparison picture of popular NVIDIA cards used for mining and their hash rates
Top 3 motherboards for mining cryptocurrency 
#1 

ASUS B250 Mining Expert
19x PCIe Slots so you can absolutely STACK video cards into this motherboard. Built for superior cryptocurrency mining performance, the ASUS B250 MINING EXPERT features Triple-ATX12V Power Delivery and Mining Mode BIOS Optimization.
#2 ASUS B250 Mining Expert

(EDITORS PICK)
This motherboard is specifically designed for mining crypto. The abundant on-board PCIe slots guarantee fast Crypto mining, while the additional power connectors provide advanced system stability while mining. It only has 13 slots for video cards but that should be more than enough for the average miner.
#3 

ASUS B250 Mining Expert
What power supply should I use for my miner?
The most important factor when choosing a power supply is making it is power efficient. If you buy a cheap power supply that is inefficient with power management, you are cutting into your profits every month by paying more on your electricity bill. You'll also want to make sure you purchase a modular power supply that allows you to add and remove cables at ease; this will make your life a lot easier down the road when it comes to wire management.
Make sure your power supply is rated Gold or Platinum for efficiency!
The EVGA SuperNOVA 850 G2 pictured above is an excellent option for anyone looking to build a crypto mining rig and save BIG on their power bills.
In summary, with these parts and a little bit of research you should have no problem building your first crypto mining rig.